Get details about Medicare
options in your area.
See how you can get:
affordable coverage starting at $0 a month.
care from Capital Blue Cross' national and local networks, including trusted WellSpan Health doctors.
$0 primary doctor copays, low-cost prescriptions and more.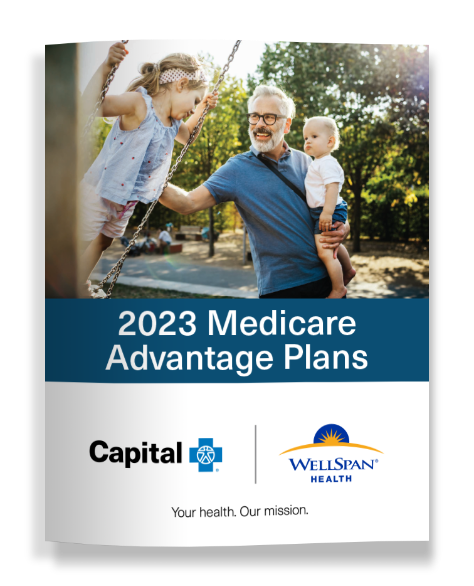 Free information
available now
Complete the form to learn more about new HMO and PPO Medicare Advantage plan options from Capital Blue Cross and WellSpan Health. You'll also be able to compare benefits and costs to help you choose the plan that's right for you.
Thanks for your request
Access your free information kit below.
Questions? Please call 1.888.888.8888 (TTY: 711)